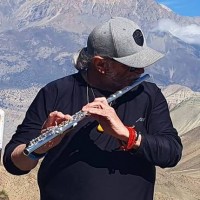 Donald Ruttan
Australia
I was extremely lucky to find MountMania amongst all the other trekking companies advertising in Nepal. Right from the start, Rupak, the director of Mount Mania, was very helpful in planning my complete circuit of the Annapurna Massif. Any questions I had were quickly resolved and answered by email. This gave me the confidence that I was dealing with a very professional company. Rupak organized my guide and porter Mahon and Naresh, and I could not have been happier with the choice as both men took very good care of me and made the trek an extremely enjoyable experience.
I would not hesitate to recommend MountMania, to any individual or group wanting to experience walking the roof of the world guided by the excellent trekking company, Mount Mania.
P.S Rupak and I have already had priminary discussions about a trek to Annapurna Base Camp next year.