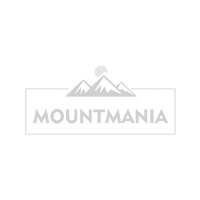 Philim Glasglow
United Kingdom
I used this company after being recommended by a friend and I was not disappointed. I did the short Helambu Langtang Valley Trek (4 days). Binod my guide was very easy to get along with and speaks perfect English even my Scottish accent was no problem for him. Binod was very knowledgeable and always able to answer any questions had about landscape, towns, locals, traditions, etc.
We went at a pace that was comfortable for me and always arrived for lunch or nightly stops very close to his estimate. The views on this trek were amazing and as I did it in march it was fairly quiet which I liked. There were plenty of great photo opportunities and Binod took as many photo breaks as I needed and helped with photos as I was myself and knew the best places for good views. He also knows a lot of the locals and guest house owners so any stops feel relaxed and friendly anyone we met on trails etc was all very friendly.
I would recommend this trek to anyone who is a beginner or novice as I do very hill walking back home last treks I did were Everest base camp and Annapurna base which I would also recommend. I would use Binod again as he was very easy to get along with and also helped me out when I was struggling with my bag ( i brought far too much stuff) so travel light or use a porter if you have a heavy bag so you can enjoy the wonderful views and great company of your friends a guide. After the trek, we met up again for lunch and drinks which was a great way to unwind I also visited his town and met his children which were nice as I felt I got to know more about him.

I would definitely use it again and recommend it to anyone as you will not be disappointed. When I am fit enough I will use them for Everest base camp hopefull year after next.