Where is Nepal? is one of the most frequently asked questions by travelers around the world. Geographically speaking, Nepal is entirely surrounded totally by land and shares a border with India in the South and China in the North. Please, keep on reading this article till the end.
Where is Nepal in the World Map?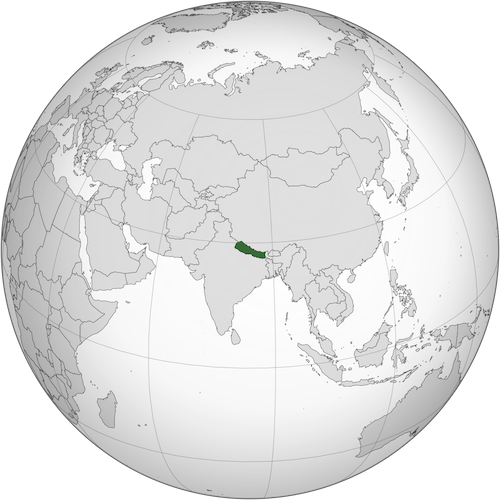 Nepal looks very tiny in the world map. Technically speaking, it is located between 80 degrees 12' east longitude and 26 degrees 22' and 30 degrees 27' north latitude. It ranges between 150 and 250 kilometers (93 to 155 mi) along its Himalayan axis about 800 kilometers (497 mi). It has a total area of 147181-kilo meter square (56827 square miles).
Where is Nepal Situated in the World?
Nepal is situated in Asia between India to the east, south, and west and Tibet (Autonomous Region of China) in the north.
What is the Capital City of Nepal?
The capital city of Nepal is Kathmandu, which has a population of over one million. It is also known as "City of Temples". It is the gateway to the Himalayas of Nepal and home to seven world heritage locations: Kathmandu Durbar Square, Patan Durbar Square, Bhaktapur Durbar Squares, Swayambhunath, Baudhanath, Pashupatinath and Changu Narayan.
Where is Mount Everest located in Nepal?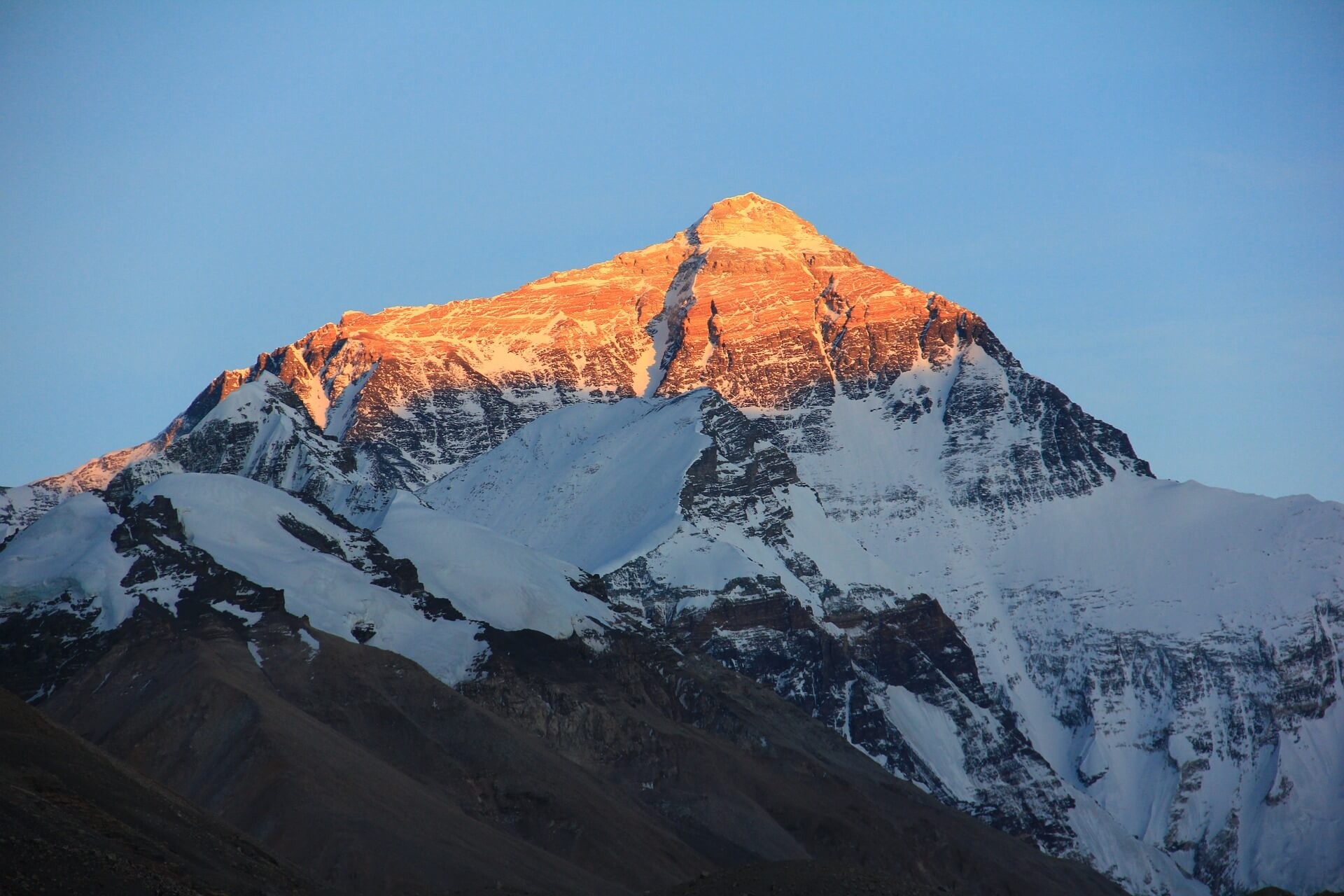 Mount Everest (8848m), also known as Sagarmatha ( in Nepali), lies in the Sagarmatha National Park in the Solukhumbu District of Nepal. The word 'Sagarmatha' is derived from two Nepali word - Sagar means 'Sky' and Matha means 'Head'. Due to this, Everest is known as Top of the World.
Map of Nepal
There were 5 different development regions and 75 districts in total. After federal government system, Nepal is composed of seven provinces and these provinces are further divided into districts, of which are 77.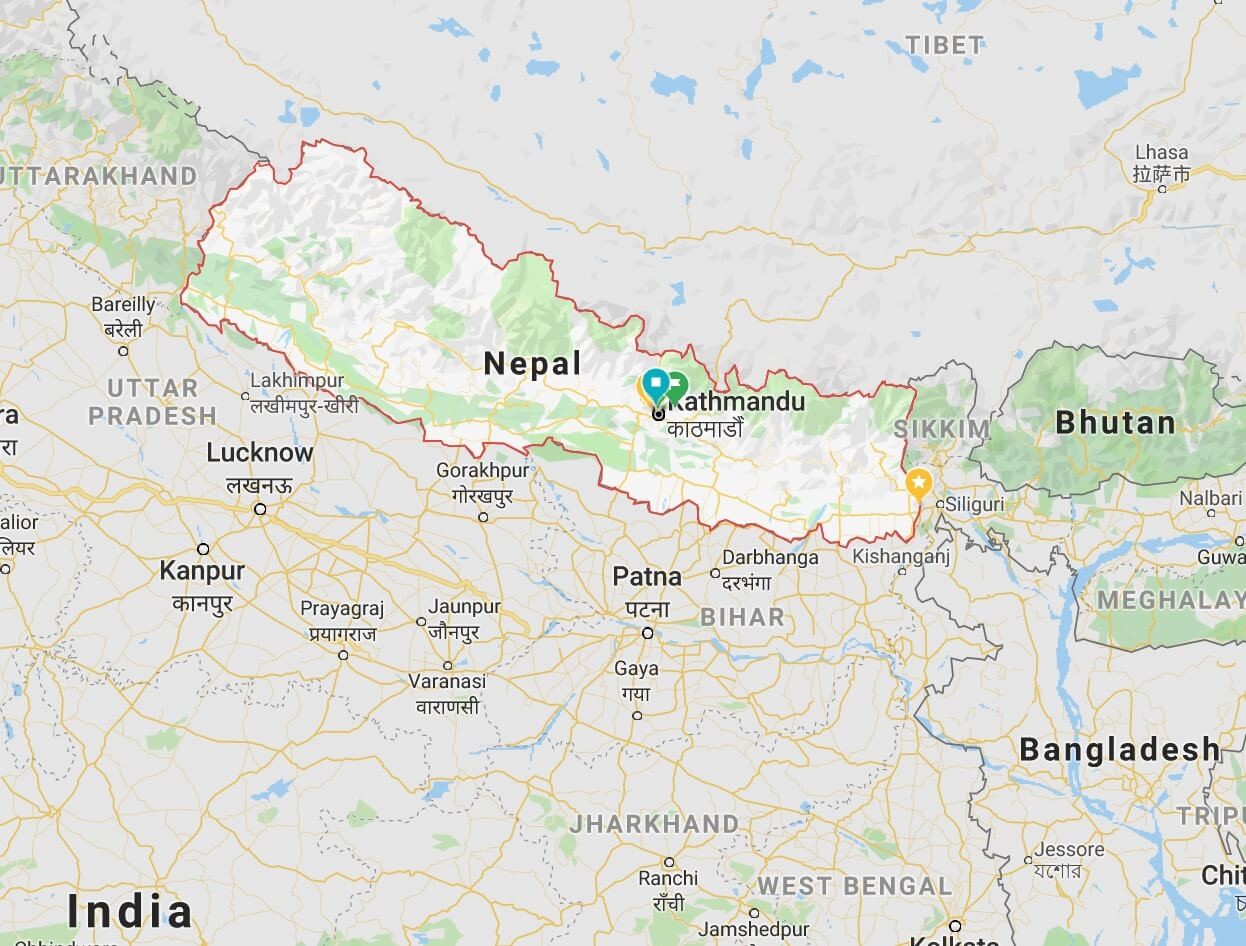 Flag of Nepal and it's meaning
Nepal Flag is not an ordinary flag that you see often. Nepal is the only in the world with a triangular flag. All other countries flags in the world have quadrilateral or rectangular flag.
To explain the meaning of the flag, let's start learning about colors. The red color represents love, victory, and bravery. Also, it explain the National Flower of Nepal - Rhododendron. The blue color indicates peace and harmony. The two right triangles are a mixture of two single pennants symbolizing the Himalayan Mountains.
The moon reflects Nepalese people's serenity and cool climate in the Himalayas, while the sun portrays the lesser components of Nepal's heat and greater temperatures. The moon and the sun are also said to convey the powerful faith that till Sun and Moon are in the sky, Nepal will stand tall on earth.
.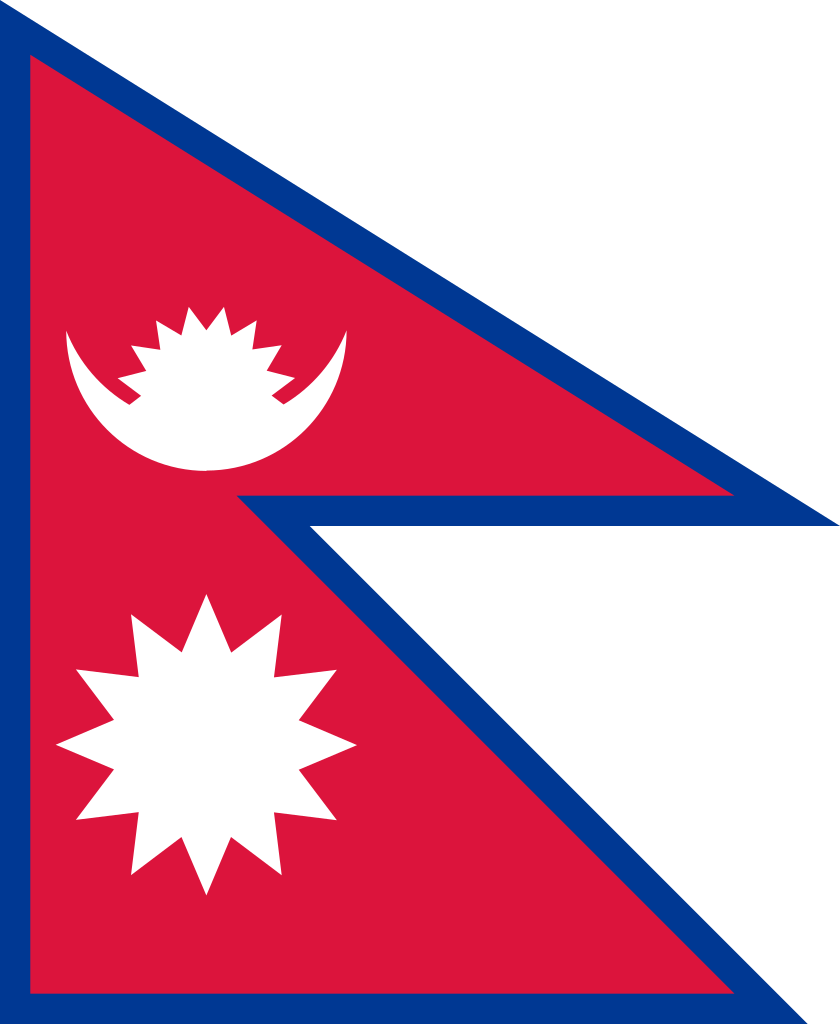 Why You Should Visit Nepal?
8 out of 14 World Highest Mountains lies in Nepal including Mt. Everest
The country where Lord Gautam Buddha was born - Lumbini.
The country where the Living Goddess - Kumari is worshipped.
The country where people speaks more than 123 different languages with its unique and rich diverse culture.
The country where there are more than seven UNESCO world heritage sites and many mystical temples around every corner.
Nepalese people are always smiling, kind and offer amazing hospitality you will ever experience.
You can visit Nepal at any time of the year. Each month, Nepal has a lot more unique things to offer.
Now, watch the Magic of Nepal:
Feel free to contact us if you are planning to visit Nepal. We will do our best to make one of your memorable trips.