Description
With a private guide, visit four of the Kathmandu Valley's UNESCO World Heritage Sites while learning about the history and culture of the region.
Learn about the Pashupathinath Temple, Bouddhanath Stupa, Swyambhunath Stupa, and Kathmandu Durbar Square, four separate Kathmandu Valley World Heritage Sites that have been designated by UNESCO. Embark on a sightseeing trip of Kathmandu Valley while learning about the past from an English-speaking guide.
Kathmandu Durbar Square
This square is home to a house decorated with woodcarvings of various gods and goddesses. The living Goddess Kumari can also be found in this three-story palace. Both Hindus and Buddhists revere her, and she represents the harmony that exists between Hindus and Buddhists. In the center of this temple, one can see the statue of a Hindu god Gorakhnath and in the 4 corners of the temple, one can see the statue of Ganesh.
The most visited temple in Kathmandu is Maru Ganesh. The people of Kathmandu valley believe that the 4 Ganesh statues in the 4 corners of the Kathmandu valley protect the people of Kathmandu. Every day people come to visit this temple, and especially on Tuesdays you can see a long line of people waiting for hours to be worshiped. Other interesting things to see here are Mahadev Temple, Shiva Parvati Temple, Bhagwati Temple, Old Palace, Saraswoti Temple, Octagonal Krishna Temple, Big Drum, Kal Bhairav, Jagannath and Tal Temples.
Swoyambhunath Stupa / Monkey Temple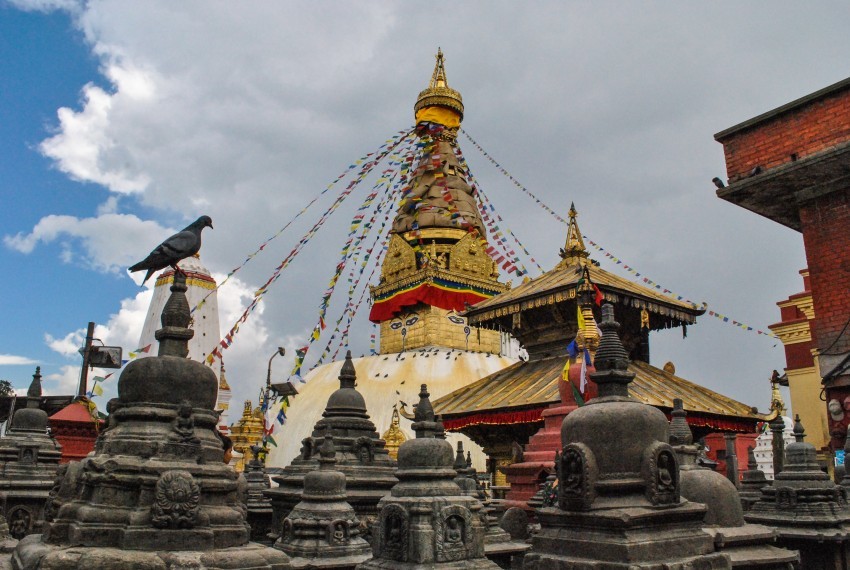 Swayambhunath / Monkey Temple is a 2,500-year-old stupa that overlooks the Kathmandu Valley. Its name derives from the sacred monkey that lived in part of the complex. The eyes painted on the four sides represent the seeing eye of the Buddha, and the site is one of the holiest Buddhist pilgrimage sites.
Pashupatinath Temple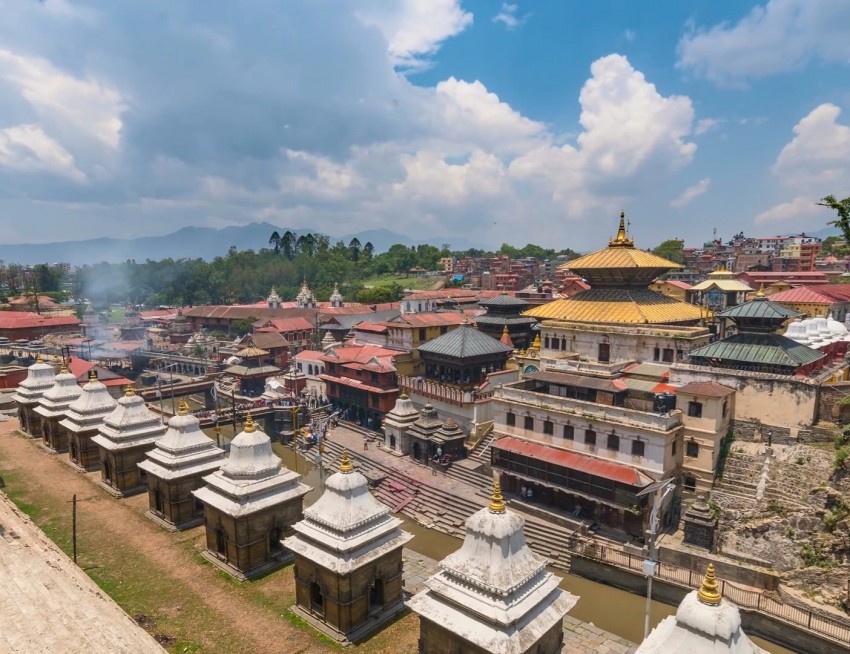 Pashupatinath is a temple dedicated to Lord Shiva and is the holiest of the 275 Shiva temples in the world. It is also the oldest temple in Kathmandu. The Bagmati River runs alongside the temple and is the site not only of pilgrims bathing in the river, but also a special area where members of the royal family are cremated.
Boudhanath Stupa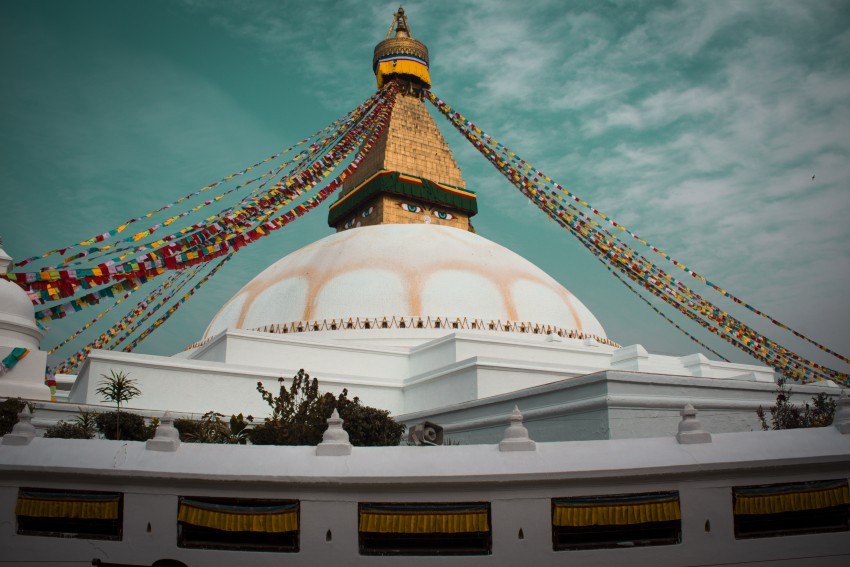 Boudhanath Stupa is a UNESCO World Heritage Site and also one of the largest Stupas in the world. It is the most important pilgrimage site for Tibetan Buddhists, thousands of whom come here during the winter festival to pay their respects.
Patan Durbar Square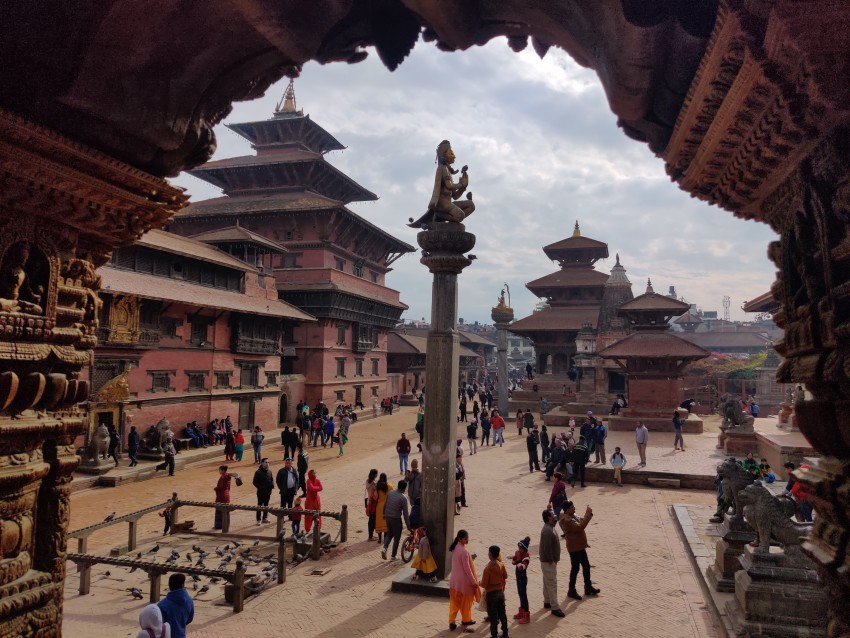 Patan Durbar Square is home to the former Patan royal family. The most photographed of Kathmandu's 3 Durbar Squares, it has a remarkable display of Newari architecture. Its main attractions include the Krishna Temple, with its 21 golden spiers, the Rudra Varna Mahavihar, a Buddhist monastery enshrining local treasures, and the central courtyard of Mul Chowk.