Description
Surrounded by mountains and beautiful landscapes, all you can do is lose yourself in nature and its beauty. The Annapurna circuit trek takes you deep into the valleys and onto the lap of mighty Himalayas. It is one of the most if not the most famous classical trekking routes in the world.
Annapurna circuit is ideal for photographers. This trek allows you to experience the typical mountain life, and explore some of the most remote parts of Nepal. Annapurna circuit trek is exciting, adventurous, and thrilling.
The trekking trail is incredible, as well. There are numerous suspension bridges and lots of beautiful waterfalls. On top of that, the sound of the glacial River below makes you calm throughout the journey.
Each year hundreds of trek enthusiasts grab their gear and head off to the Annapurna circuit trek. The snow-capped Mountains look tall and beautiful. One can complete this trek in two weeks. But you can always customize the itinerary that suits well for you.
Our journey starts in Kathmandu (1320m), and the actual trekking starts at Besisahar (800m) or Bhulbhule (840m). Further, we will stay overnight in Chamje(1385m), Timang (2350m), Dhikur Pokhari (3240m), and Ngawal (3680). Finally, we will reach Manang (3520m) on our sixth day of the journey.
Manang is a beautiful village. It is surrounded by hills and Mountains. After a proper acclimatization day at Manang, we will head towards Ledar (4200m). Trekking from Ledar to Phedi (4660m) or High camp (4880m) includes beautiful scenarios all around. The rocky trail might look tiring, but the actual experience is incredible.
We cross Thorong La Pass (5416m) and reach Muktinath (3710m) on our tenth day. After that, we will stay in Marpha(2800m) and Tatopani(1200m) before finally reaching Pokhara(900m). Our incredible journey ends once we reach Kathmandu.
Read the full guide if you are planning for Annapurna Circuit Trek 10 Days?
Annapurna Circuit Trek Permits
Two permits are required for this trek. The first one is the Annapurna Conservation Area Permit (ACAP).
$30 for tourists from a Non-SAARC country
$10 for tourists from a SAARC country
$1 for Nepali
Free for below 10 years
Another one is the Trekker's Information Management System (TIMS) card.
$20 for individual & $10 for group trekkers.
$6 for individual & $3 for group trekkers per entry for SAARC countries.
How is the accommodation in Annapurna Circuit Area?

Since the Annapurna circuit trek is one of the most famous trekkings in the world, there are plenty of accommodations in this route. It is a tea house trekking. Which means you basically trek from one tea house to another.
However, the route becomes crowded during peak trekking seasons. Hence, all the tea houses and lodges tend to be full. Pre-booking is necessary, and if you are trekking with a guide, he/she will manage it for you.
What kind of foods and drink do we get while trekking to Annapurna Circuit?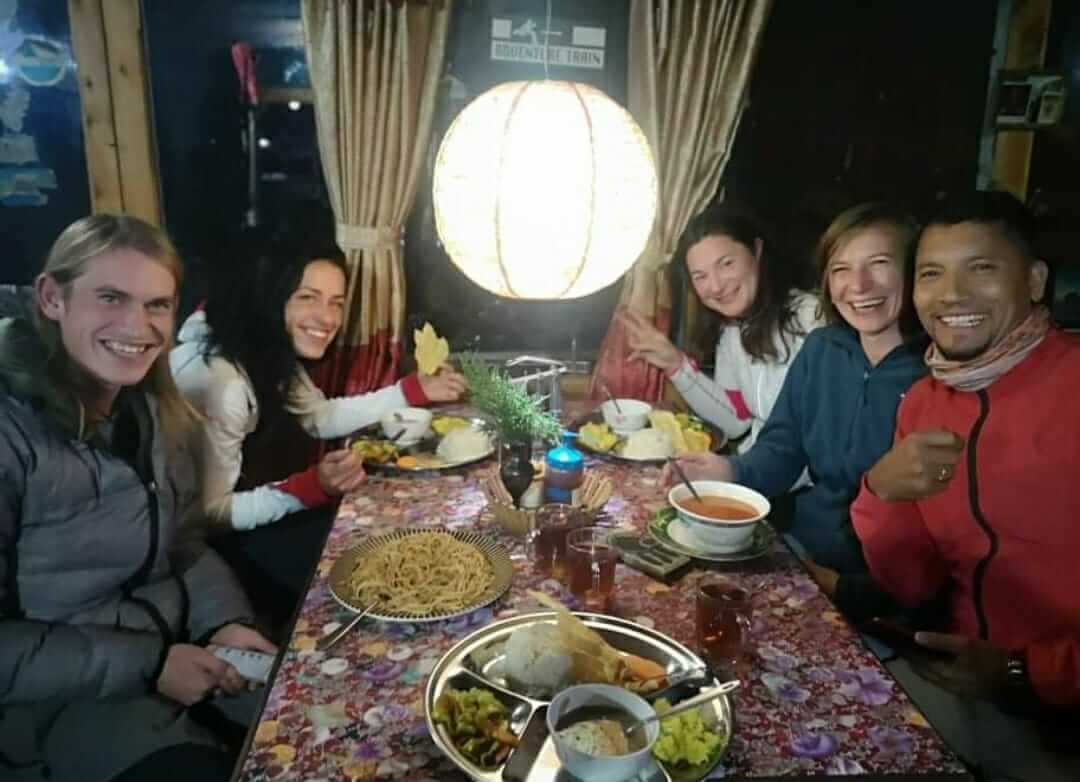 You can find plenty of food options in this trekking route. The tea houses serve a hygienic and good meal. Dal Bhat curry (Rice with lentil soup and curry) is the most popular food option. But you can get fried rice, eggs, noodles, pizzas, sizzlers, Yak steak, Yak Burger and many more.
There are many bakeries, as well. There are around 4 bakeries in Manang. The locally-made bread tastes delicious. And there are one or two bakeries ahead of Manang also.
You can get tea, coffee, hot chocolate, juice, soup, and more as a drinking menu. Alcohol is not recommended at such an altitude. You can also find a nice tea house at Thorong La pass.
How Difficult is Annapurna Circuit Trek?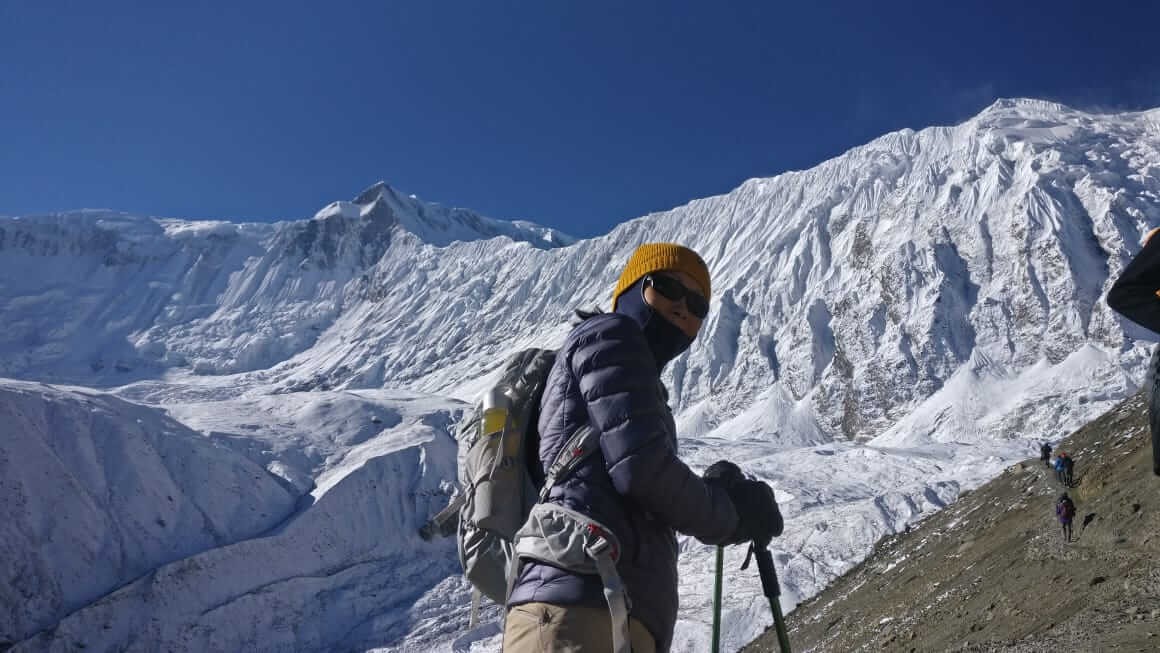 Now, let's be specific. We will give the Annapurna circuit trek a moderate difficulty rating. With proper acclimatization, this trekking is not difficult. What makes this trek slightly challenging is the route and weather.
There are lots of landslide areas during this trek. You have to be very careful while walking past these areas and we recommend taking at least one guide. Over the years, there have been many injuries in this route. Although the injury rate has decreased significantly, you have to be careful at each step.
Remoteness is another factor that adds to Annapurna circuit trek difficulty. This trekking takes you to some of the most remote parts of Nepal. There are no motor roads, and the nearest hospital is miles away. In such conditions, it will be an issue if you become sick or injured.
What you have to understand is that people get homesick or demotivated in these areas. Self-motivation and positive thinking is the key to overcoming your fears. Believe in yourself, and the difficulties stay away from you.
Altitude sickness is easily the most devastating factor in any trekking. We will talk about altitude sickness and the ways to overcome it below.